Return to Headlines
Below are links to many helpful educational resources. There are links to information about the Common Core, Right Reasons Technology, SMART Board, Fundations, and much more!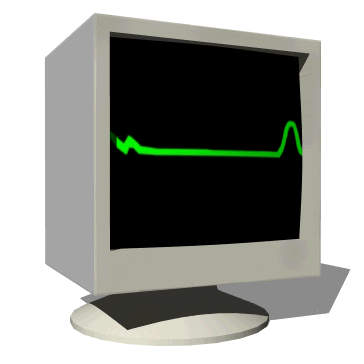 Center for Instruction- research based information for teachers

Funded by the U.S. Department of Education, COI develops and identifies free resources that Regional Comprehensive Centers and state, district, and local educators can use in their pursuit of high quality instruction. While our resources are useful for improving the achievement of all students, they particularly target students in the lowest performing schools, students with difficulties learning mathematics, students needing intensive instruction, or special needs/diverse learners, including English language learners.

Common Core & Story Town Alignment

The NYC web resource that provides Story Town alignment with Common Core for each grade level.

Common Core Sample Units

Tasks, units, and student work from the NYC Department of Education.

Common Core Standards- Official Website

The Common Core State Standards provide a consistent, clear understanding of what students are expected to learn, so teachers and parents know what they need to do to help them. This is the official Common Core Standards website that provides a lot of valuable information about the new initiative.

Common Core- Centers and Teacher Resources from FCRR

During 2004-2007, a team of teachers at FCRR collected ideas and created Student Center Activities for use in kindergarten through fifth grade classrooms. Accompanying these Student Center Activities is a Teacher Resource Guide and Professional Development DVD that offers important insights on differentiated instruction and how to use the student center materials.

Common Core- Engage NY

EngageNY is an evolving, collaborative platform for educators. As the Regents Reform Agenda moves forward across the state, you will be able to access and share resources that work for you.

Compact for Reading and Literacy Acitivites and Worksheets, K-3

Listed below are 100 School-Home Links activities for the K-3rd grade. The activities are organized by reading and literacy skills appropriate to each grade. Under each specific skill, there are varying numbers of activities to help children develop their ability to read and write. For the categories that have multiple activities, you can download the entire section or the individual activities within that section by selecting from a pull-down menu.

DIBELS

DIBELS information and materials.

EDMODO-Blog and educational social learning network for teachers and students

Edmodo provides a safe and easy way for your class to connect and collaborate, share content, and access homework, grades and school notices.

Fundations Smartboard Links

Fundations materials and lessons to be used on the Smartboard.

Intervention Central

Academic and behavioral interventions for students.

K-12 Open Curricula Community

Search the directory of lessons, centers, and activities for free.

Merriam Webster Dictionary Activities

Merriam Webster dictionary, thesaurus, rhyming, and word activities.

Moodle

Moodle is a Course Management System (CMS), also known as a Learning Management System (LMS) or a Virtual Learning Environment (VLE). It is a Free web application that educators can use to create effective online learning sites.

Read, Write, Think

Professional Development, Lessons, interactives, calendar activities, and more, right at your fingertips.

RRT Database

Link to the Right Reasons Technology Database.

RTI Action Network

Information about Response to Intervention, a framework for helping students succeed.

Rubistar

Create customizable rubrics for your classroom assignments.

SMART Board- SmartExchange

Find lesson plans for the SMART Board and connect with teachers.

Story Town Resources

Story Town resources provided by the PCBOE

Thinkfinity

Thousands of free lesson plans and educational resources for teachers.

VoiceThread

With VoiceThread, group conversations are collected and shared in one place from anywhere in the world. All with no software to install. A VoiceThread is a collaborative, multimedia slide show that holds images, documents, and videos, and allows people to navigate slides and leave comments in 5 ways - using voice (with a mic or telephone), text, audio file, or video (via a webcam). Share a VoiceThread with friends, students, and colleagues for them to record comments too.

WLIW

Free online library of K-12 multimedia resources featuring public television content.

Worksheet Builder

Online worksheet generator for teachers.

Worksheet Builder- Superteacherworksheets

Smartboard lessons, games, and worksheet generator.

Zooburst Interactive 3D Pop-up Books

ZooBurst is a digital storytelling tool that lets anyone easily create his or her own 3D pop-up books.